Honky Tonk Cafe
The Honky Tonk Cafe is similar to those smaller cafes located across the Deep South. Small bar tables, a stage with a band playing your favorite Sun Studio hits, and a lifetime of Jerry Lee Lewis' memorabilia. The Honky Tonk Cafe always has a Whole Lotta Shakin' Goin' On!
---
Backstage Bar
The Backstage Bar is modeled after a musican's dream hangout. You have several TVs to catch up on the latest sports or music news and a relaxed bar vibe to come make music and hang out with friends.
---
Flaming Fountain Courtyard
The Flaming Fountain Courtyard is like an oasis on Beale Street with a band stand for live music and a bar connected to the kitchen. It's the perfect place to gather with friends during the warm Memphis summer nights to just "getting away from it all!"
---
Balconies on Beale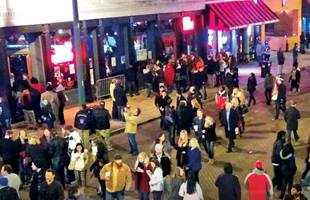 The upstairs room of Jerry Lee's is a private getaway with multiple balconies-giving you the best view of World Famous Beale Street. Its perfect for celebrating important occasions, and great for a night out with your sweetheart.
---
Fabulous Gift Shop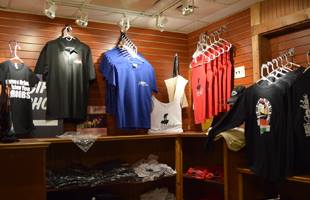 Our Fabulous Gift Shop features merchandise that highlights the history behind Jerry Lee Lewis' musical career along with apparel for all occasions, polos, hoodies, and more!
---
A Lifetime of Memorabilia
We have a Lifetime of Memorabilia from Jerry Lee Lewis' career, including an assortment of Jerry Lee Lewis' memorabilia from his private collection.